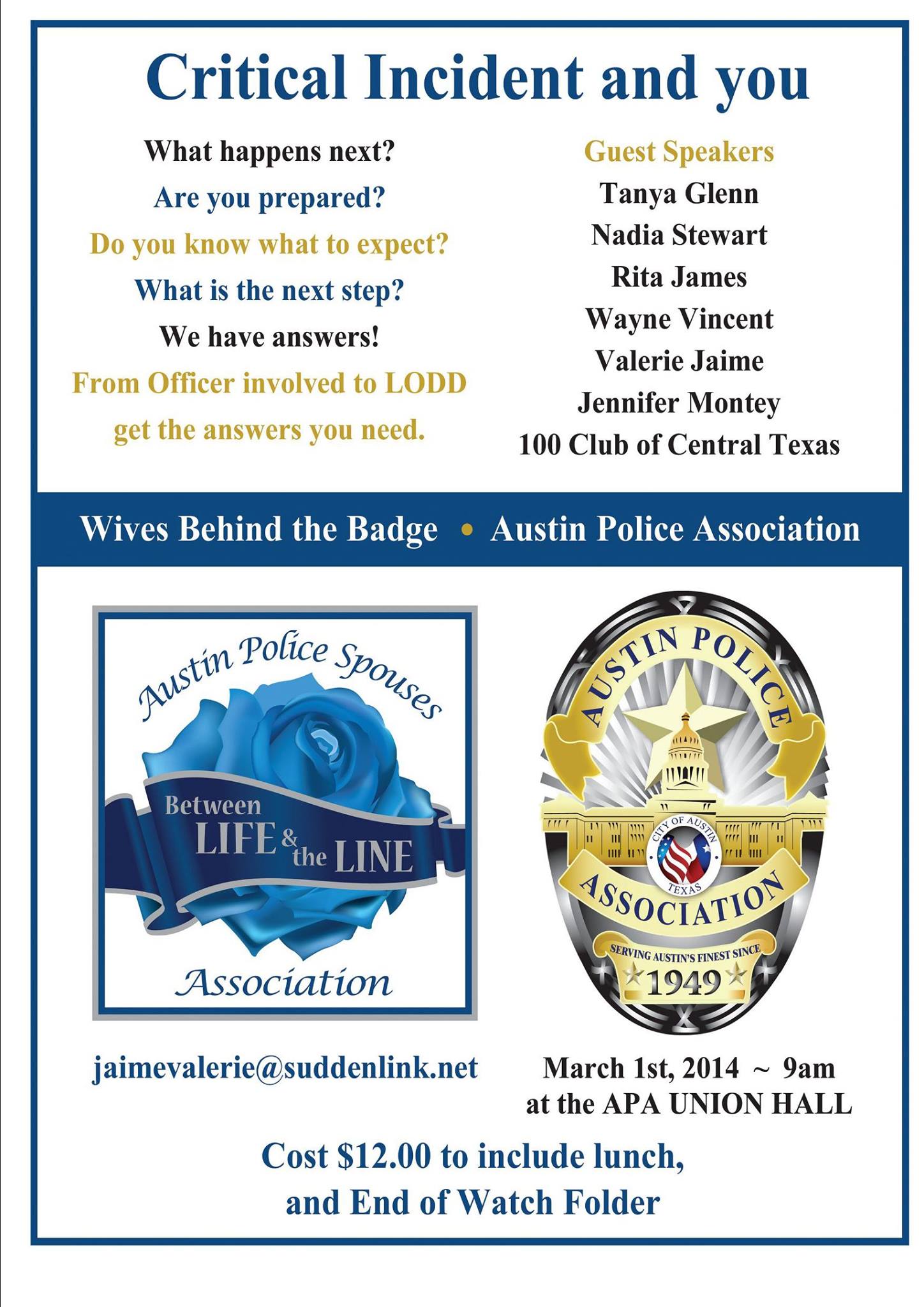 Critical Incident and you!
Are you ready? Do you know what comes next? Have you ever thought about what to do when the unexpected happens? Do you have your End Of Watch folder ?
Get the answers to this and much more.
Get the information from the people on the inside.
What better way to be prepared than to have some answers and a plan.
Join us March 1st for our Critical incident seminar.
Email

policewife@suddenlink.net

for details.