Jaime Padron Crisis Relief for Law Enforcement !
Senior Police Officer Jaime De Luna-Padron was shot and killed after responding to a Walmart store on the I-35 Frontage Road to investigate reports of an intoxicated man.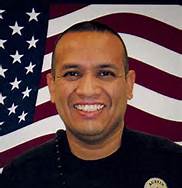 End of Watch folder guide Click the Wife picture below
To donate to the Jaime Padron Crisis fund via Paypal use email address Policwife@suddenlink.net in comments list Crisis Fund
Jaime Padron Crisis Relief has been able to help Officers and their family members in the Central Texas area. We are able to help in the event the unthinkable. We all know that Officers are here to help us, so who is here to help them? We here at APSA are to help from Officer involved to as simple as a baby being born. With the help of our biggest sponsor Faye & Jerry Cox we have put a smile like Jaime had on many family members faces.